Cade Brothers: The Complete Series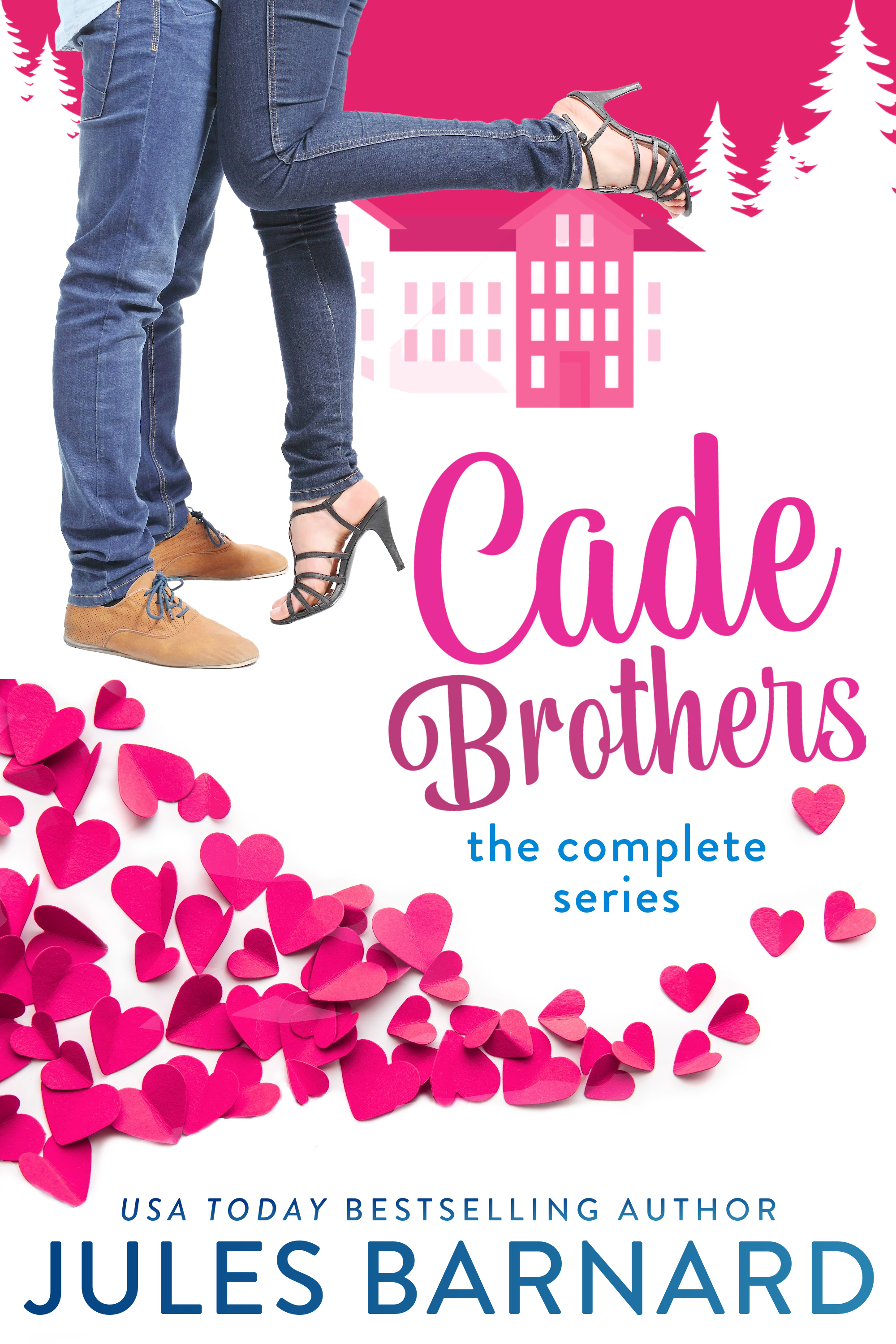 ★★★★★ "My world has been changed by the Cade brothers." ~ Reviewer
Four wealthy brothers have avoided the family business their entire adult lives, until their father dies and leaves them in charge of the luxury resort. Forbidden love, second chances, and a marriage of convenience will have you laughing and swooning as these sexy, alpha brothers find their way—and the women of their hearts.
"If you enjoy a good edge of your seat romance with heated love scenes and excellent plots, check out this series." ~ Reviewer
TEMPTING LEVI
Tempted by his ex's little sister…
Resort owner Levi Cade thinks he's found the perfect assistant in gorgeous Emily. There's just one complication: She's his cheating ex's little sister.
* USA TODAY Bestseller *
"Firefighter turn CEO. Can't get hotter than that!!" ~ Reviewer
DARING WES
She's the one that got away…and now he wants her back. 
Professional golfer Wes Cade uses his new role as head of the resort's golf course to forget the past. Until his ex walks in on the arm of her fiancé. Like any fierce competitor, Wes is determined to win her back. He just needs to convince her they're right for each other.
"This book was laugh-out-loud funny, but also tender and touchingly romantic." ~ Reviewer
SEDUCING BRAN
Headstrong Ireland is nothing he wants, and everything he needs.
Flame-haired Ireland is exactly the type of woman Bran Cade has programed himself to avoid after the mistakes he made ten years ago. But when Ireland accidentally falls into his lap on the resort booze cruise, the boat isn't the only thing tossed by the water. Bran's heart goes overboard as well.
"These Cade brothers don't fall easily, but they do fall hard." ~ Knightly Reading
REFORMING HUNT
The player has met his match…
The last time Hunt Cade got involved with someone he shouldn't have, it nearly ruined his relationship with his brothers, the only family he has left. Hunt should stay away from the single mom of his favorite kid at the family resort…but he was never good at denying himself.
"Who doesn't love a playboy that loses his heart to a smart, sweet and hardworking single mom?" ~ Red Hatter Book Blog