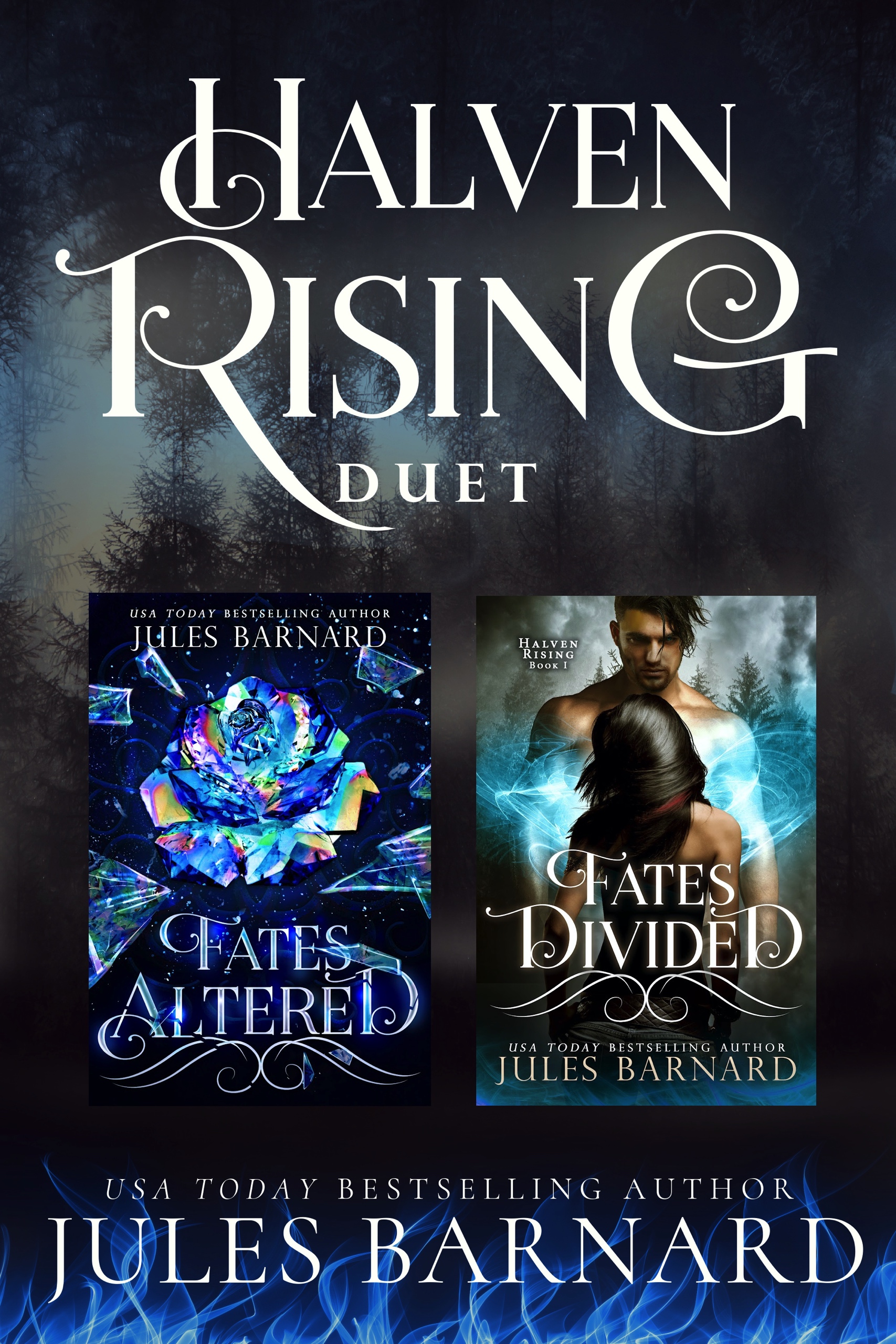 In the Halven Rising series, love and ancient allegiances are threatened when the worlds of Fae and Human collide…
FATES ALTERED
Giving in to her attraction for a human could change everything…
Humans are beneath her kind, but Fae princess Theodora Rainer must escape the Fae realm, or marry a man she despises. Little does she know her chance encounter with California farmer Alex Rosales will change the course of her life—and spark the Halven Rising.
"This read was wonderful and I simply could not put it down. I laughed and cried, well written and a great page turner…" ~ Reviewer
FATES DIVIDED
Elena must save the very beings who would kill her if given the chance…

Immortal Fae are suddenly susceptible to disease, and they're convinced Elena Rosales, a mere half-breed, has the power to heal them. But when Elena's brooding, secretive neighbor Derek gets involved, allegiances and love are tested in Fates Divided.
"Fates Divided is one of the best PNR books I've read so far this year." ~ Wicked Babes Blog Reviews