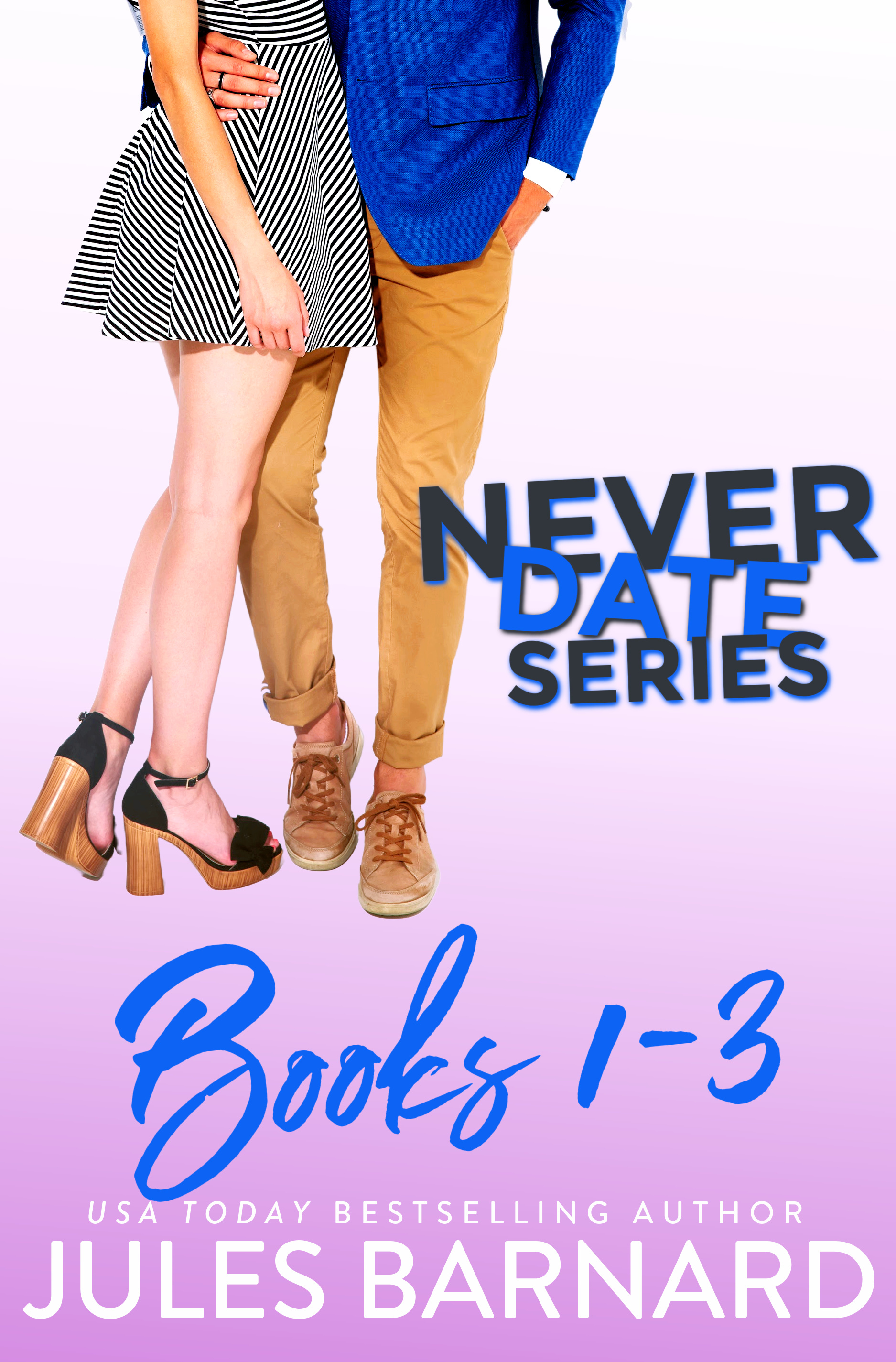 Grab the first three books in the Never Date series at a discounted box-set price! The Never Date series is filled with sexy, humorous romances, and alpha heroes who pull out all the stops when it comes to protecting their women.
NEVER DATE YOUR BROTHER'S BEST FRIEND:
 Cali should stay away from her brother's best friend, Jaeger. But if he isn't willing to play by the rules, Cali doesn't think she can either.
"Realistic characters and smart writing that will have readers eagerly awaiting her next release." ~ Lauren Layne, USA Today Bestselling Author
NEVER DATE A PLAYER: 
 Gen's cheating ex finally has her swearing off men forever. Until she meets Lewis. He might be the one guy this good girl can't resist.
"… an addictive romance with a touch of suspense" ~ Tobi Helton, Forget the Housework, I'm Reading
NEVER DATE YOUR EX: 
 Mira is back in Tyler's life — and crashing under the same roof. Her tempting body and smart mouth taunt him on a daily basis. He needs her to move …before he gives in to the fire that still burns between them.
"My favorite book in the series." ~ Sassy Girl Books
 Grab the first three full-length novels in the Never Date series at a reduced-price now!