Never Date Your Brother's Best Friend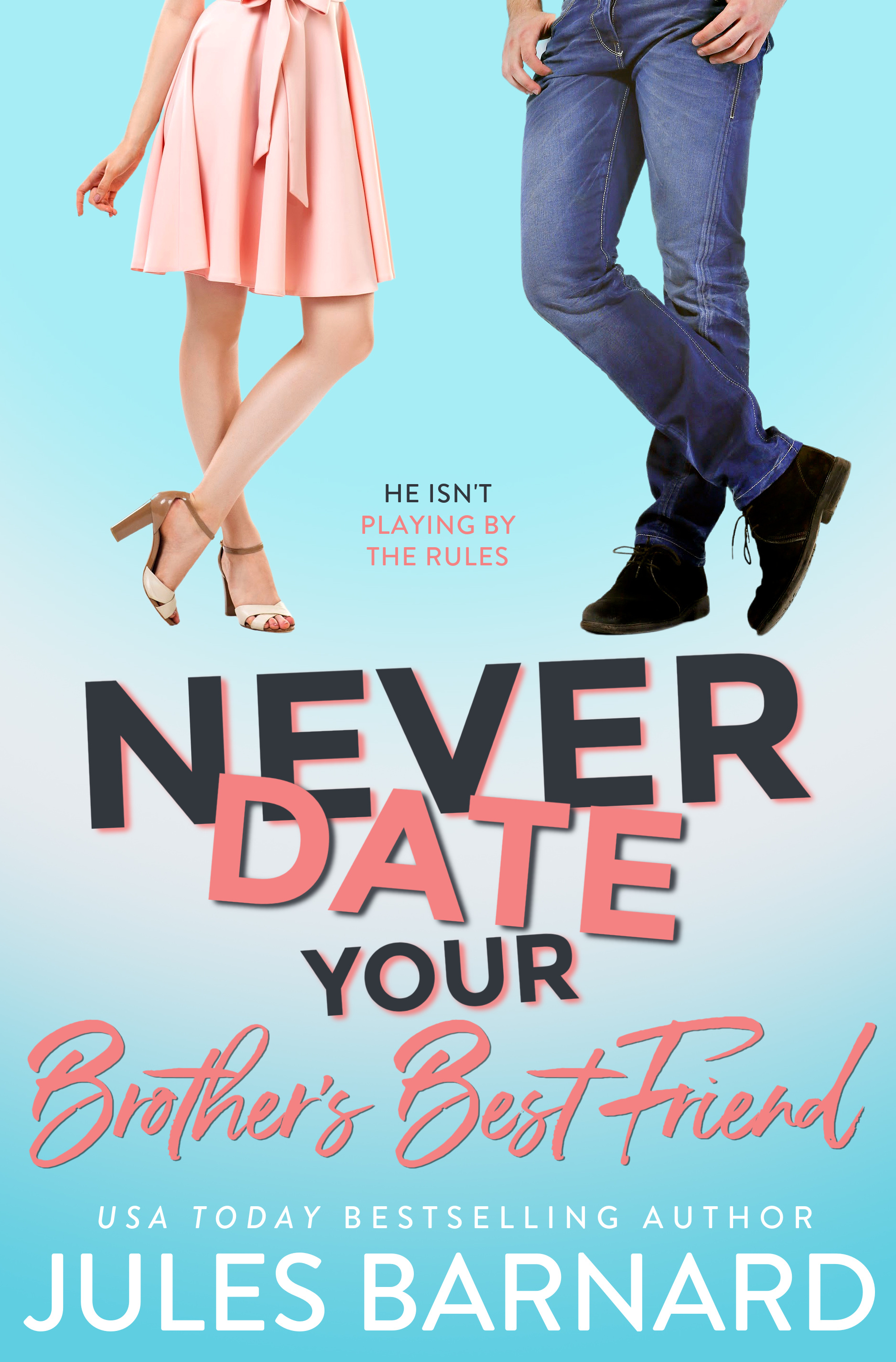 My plan was perfect… My friend needed a date, and my brother's best friend was single. Problem solved.
Until I saw Jaeger for the first time in years, and sparks flew in the wrong direction.
Jaeger has grown up and bulked up. But that shouldn't matter, because I have the ideal life. Really.
Only my plans are beginning to unravel and now visions of Jaeger's hard abs, broad shoulders, and intense green eyes fill my head.
I should hold back in case my friend is interested. Or in case of a million other reasons.
But if Jaeger isn't willing to play by the rules, I don't think I can either.
Grab NEVER DATE YOUR BROTHER'S BEST FRIEND now!
Excerpt
Jaeger picks me up and throws me over his shoulder.
"Hey! What are you doing?" I quickly adjust my bikini top to keep my boobs contained.
"Dunking you."
I scream like a little girl. "Stop! The lake's freaking cold! Please don't." But I'm giggling, and he's hot beneath my bare belly, and his arm is wrapped around the back of my thighs, making my skin tingle.