Fates Altered: A Halven Rising Prequel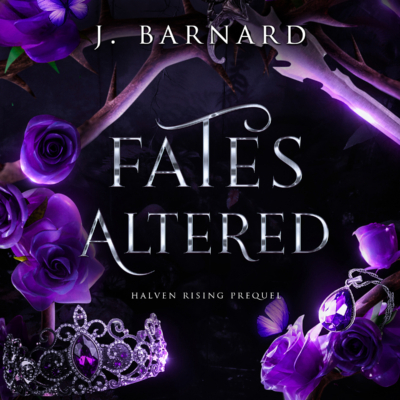 Giving in to her attraction for a human could change everything…
Humans are beneath her kind.
But Fae princess Theodora Rainer must escape the Fae realm, or marry a man she despises.
California farmer Alex Rosales stays out of the trouble his older brother gets into—someone has to hang onto the farm. But when Alex finds Theodora hiding on his property, caution is nowhere in sight. She has the beauty of an angel, with deep secrets he can't penetrate.
Alex breaks his own rules and invites Theodora to stay. But the proximity puts them both in danger, because Alex glimpses her heart—only to discover something powerful seeks to tear them apart.