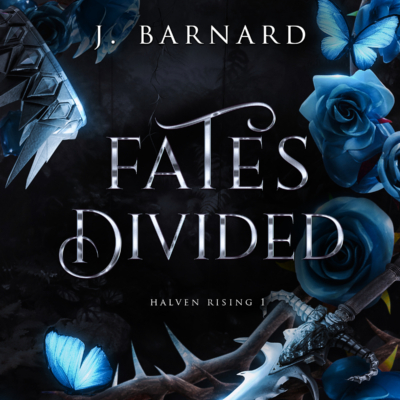 ElenaHer powers can make the elements change…. but Elena will never change how the Fae see her.

Half-breed. The lowest of low. Halven, the forbidden offspring produced by the mating of a Fae and a human.
The only thing Fae despise more than Halven—well nothing.
When a deadly virus sweeps their world, killing immortal Fae, a secret about a royal bloodline is revealed.

The half-breed holds the key to their survival.
And on her eighteenth birthday, Elena discovers a world of warring Faery kingdoms and her fateful place in it… among her enemies.
If only she could unlock her powers.
With no one to trust, she turns to the beautiful, brilliant boy next door. But Derek, has secrets of his own.
He's a half-breed like her. And his father is the cruel king who wants Elena dead.At all costs.
The last in line of a powerful Fae, she refuses to use her magic for those who hate her. But when she discovers her mother is still alive, she'll do whatever it takes to earn her mother's freedom.
Even agree to help the enemy.
Praise for FATES DIVIDED:
"I don't have words to describe how good this book is. It's full of intrigue, emotional tension and love. Let's not forget how well written it is." ~ Reviewer
"…an exciting new fantasy adventure series…" ~ Library Journal
"I need more of this series right now… if you are like me, and have been dying for a new adult paranormal or fae series, this is the one for you!" ~ Book Briefs
"…an action-packed and intriguing paranormal romance book that touched on the themes of life-changes and forbidden love. " ~ EscapeNBooks
A captivating twist on forbidden love with unique world building, seductive romance, and a deadly noble race for dominance that will make your heart pound. Grab it today!
*Each Halven Rising book is a standalone romance with an overarching story that connects the series.*