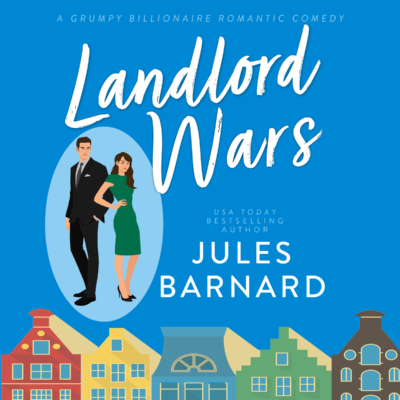 I found the perfect rental in the overpriced city I can't quit. My only problem? The arrogant landlord is my new roommate's best friend.
Max Burrows comes from one of the wealthiest families in San Francisco—and I come from one of the poorest.
We have nothing in common. Max is tall, built, with chiseled good looks, while I struggle to keep stains off my blouse.
Under the guise of spending time with his friend, Max has been known to share embarrassing personal facts to potential suitors and steal my expensive chocolate.
The man is a nuisance. But the more I get to know him, the more I start to wonder if he's intentionally driving men away from me.
And then I remember that his mother treats me like the help, and his ex-girlfriend is rich and beautiful, and she wants him back.
There is no way our worlds could ever come together. No way a man like that would take me seriously.
But the near kiss in the kitchen has me wondering if the attraction isn't only one-way.
Landlord Wars is a grumpy-sunshine, cinderella story with a bit of enemies-to-lovers thrown in. This novel is a stand-alone romance guaranteed to give you all the feels, along with the grand gestures and happy ending you crave.