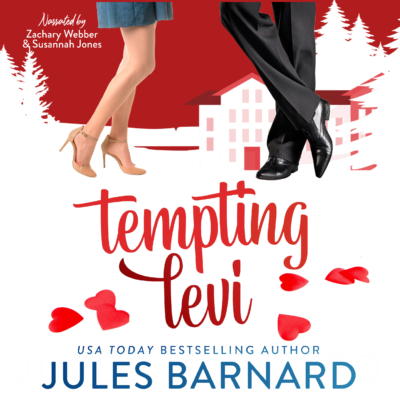 USA TODAY BESTSELLER
Off-limits never looked so tempting.
Levi Cade–ex-firefighter and all-around man's man–is thrust into the role of CEO of his family's multi-million-dollar mountain resort, and he needs someone he can trust working at his side. When the perfect right-hand-man turns out to be the smart and hotter-than-molten Emily Wright, what's a red-blooded bachelor to do?
Emily is a dream employee. But Levi's dreams where she's concerned are getting dirtier. And before Levi gets any ideas about seducing Emily, there's one major dealbreaker: Emily is the little sister of Levi's ex-girlfriend.
Hell no. Not happening.
The last thing Levi needs is another backstabbing, Wright female in his life. But with her soft voice and smart business tactics, Emily is whipping the resort back in shape and charming everyone in the process–including Levi.
Levi shouldn't touch Emily for any number of reasons. But he always did like playing with fire…
★USA TODAY BESTSELLER!★
"It's full of temptation, passion, love and that forbidden fruit that's oh so sweet." ~ Reviewer
Listen to a Teaser