Never Date Your Best Friend Audiobook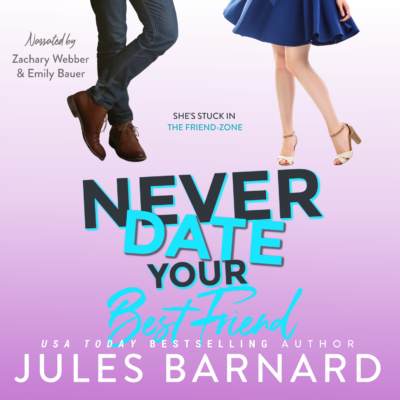 I'm stuck in the friend zone with the hottest guy I've ever known. Oh, and he's my best friend.
Zach pushes me away the moment sparks fly, and sparks have been flying since the day we met. For some aggravating reason, he's intentionally keeping me at a distance.
The way I see it, I have two options. I can leave town and make a fresh start or I can show Zach how right we are for each other. Only one of those options has the potential to ruin the best friendship I've ever had.
But I'm considering risking it all for love.
---
A RITA-nominated, sexy, friends-to-lovers romance that will pull your emotional heartstrings. Grab it now!