Never Date A Player Audiobook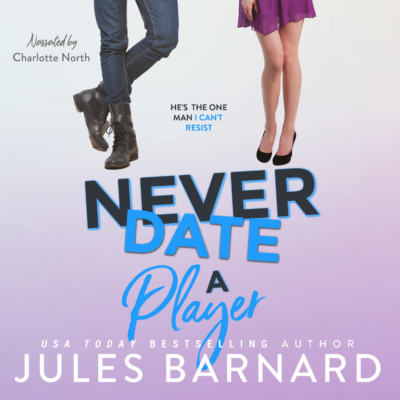 My cheating ex has me swearing off men. Until Lewis comes along, stealing my breath and my good sense.
I've never been one to lust after guys. But Lewis is six and a half feet of rugged man, and he's…eye-catching. Sexy. And silently brooding in all the best ways.
The more time I spend with him, the naughtier my thoughts are of us together, and he's not helping put a stop to it. It's infuriating. I'm fantasizing, and lusting, and I can't remember why I wanted to stay away.
But he carries his own relationship baggage. Baggage that could break me in ways no ex-boyfriend ever did.
Despite all the reasons I shouldn't get involved, Lewis might be the one man I can't resist.
This hot, romantic comedy will have you intermittently fanning yourself and laughing at Lewis's sexy approach at convincing Gen they're right for each other. Grab Never Date A Player now!