Never Date Your Brother's Best Friend Audiobook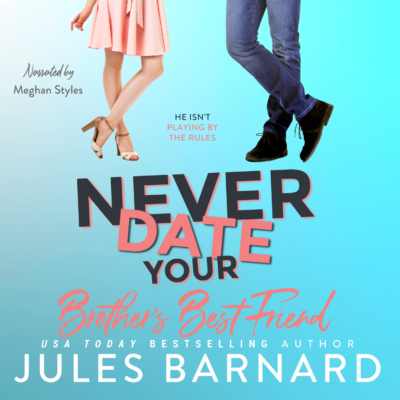 My plan was perfect… My friend needed a date, and my brother's best friend was single. Problem solved.
Until I saw Jaeger for the first time in years, and sparks flew in the wrong direction.
Jaeger has grown up and bulked up. But that shouldn't matter, because I have the ideal life. Really.
Only my plans are beginning to unravel and now visions of Jaeger's hard abs, broad shoulders, and intense green eyes fill my head.
I should hold back in case my friend is interested. Or in case of a million other reasons.
But if Jaeger isn't willing to play by the rules, I don't think I can either.